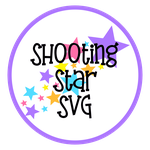 We all start somewhere right? Digital Products are on the rise in the eCommerce world with their semi-passive income ability. To be able to create a product and help people in their day to day lives is an amazing feeling.
Whether you are helping with planners, organization, crafting beautiful images, helping with social media marketing - there is a PLACE FOR YOU.
I started my journey in 2018 after going through a horrible divorce. I quickly needed to find a way to bring in extra income to help support myself and my three children. And now?
I'm still crushing it and helping other people grow without all of the BS and fluff you get somewhere else.
If you're looking for a community of like minded individuals looking to grow their semi-passive income with digital downloads then sign up for the e-mail list below. I'll be sending all of the tips and tricks on graphic design, places to sell, trending products, dos and dont's and more!